Half man and half horse, the centaur Chiron was seen as a healing figure in Greek Mythology. Sometimes depicted on pottery like the example below, he possessed an uncanny healing power and was said to be the creator of medicine. Son of the Titan Chronos, Chiron lived at the foot of Mount Pelion in Thessaly. He even instructed Greek heroes like Jason, Achilles, and Heracles. His career came to an end when Heracles accidentally hit him with a poisoned arrow. Rather than live in constant pain, he renounced his immortality and became the constellation Centaurus.
In Greek and Roman society, there was a constant struggle between those who saw healing as a mostly spiritual matter and advocates a rational, science-based approach. The latter was advocated by healers like Hippocrates, a well-known physician who pioneered ideas such as the Hippocratic oath, which bound Doctors not to reveal confidential information regarding their patients. It remains a rule that Doctors stand by to this day.
Artist: Christina L. Kolb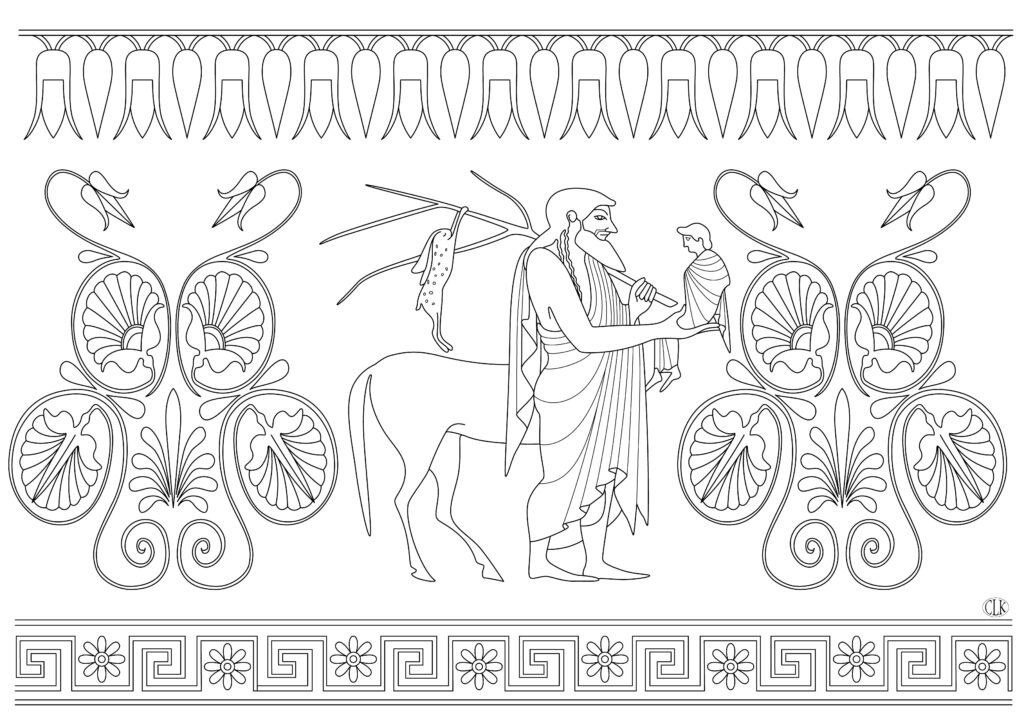 This work is licensed under a Creative Commons Attribution-ShareAlike 4.0 International License.
Click here to learn more about what this license means

Thiss means you are free to: Share — copy and redistribute the material in any medium or format; Adapt — remix, transform, and build upon the material. As long as you: Attribution — You must give appropriate credit, provide a link to the license, and indicate if changes were made; ShareAlike — If you remix, transform, or build upon the material, you must distribute your contributions under the same license as the original.
Want more images?
We will be publishing more images in the coming months. If you would like to be alerted when they are published, please subscribe below.